1) Doom

'Doom was our number 11', said Guardian games editor Keith Stuart, responding to howls of indignation from those calling for the inclusion of the satisfyingly rebooted demon killing the shooter. Sigh...Very well then, DOOM ought to be on the list since it successfully updates a beloved shooter from yesteryear with modern elements like upgrades and character improvements while simultaneously reinvigorating the FPS genre with old-school fast-paced action. Shooters had gone stale by endlessly repeating the formulas developed in the noughties like waiting behind cover for your health to recharge, which doesn't benefit either the pace or realism. DOOM does away with all of that. Its stroke of genius is the glory kill system, which incentivises aggression. Ironically you stand more of a chance if you get right into the thick of it, meaning battles have a blistering pace and fluidity that hasn't been seen in the FPS for years. Does that meet with your satisfaction?
2) Civilisation VI
Steam user EdenStarGazer shows how the Civilization VI Wonder Cristo Redentor changes its look depending on the time of day. The latest in the old history-straddling turn-based strategy and conquest series won praise from our readers, whose angry complaints against the Guardian look likely to have real life consequences many thousands of years from now. 
I'm so outraged that I'm going to lead a small group of civilisation fans into a previously unknown corner of the earth where we'll give up our nomadic ways and found our first city. And then 4 to 6 000 years you're going to regret this slight guardian....oh how you'll regret it!!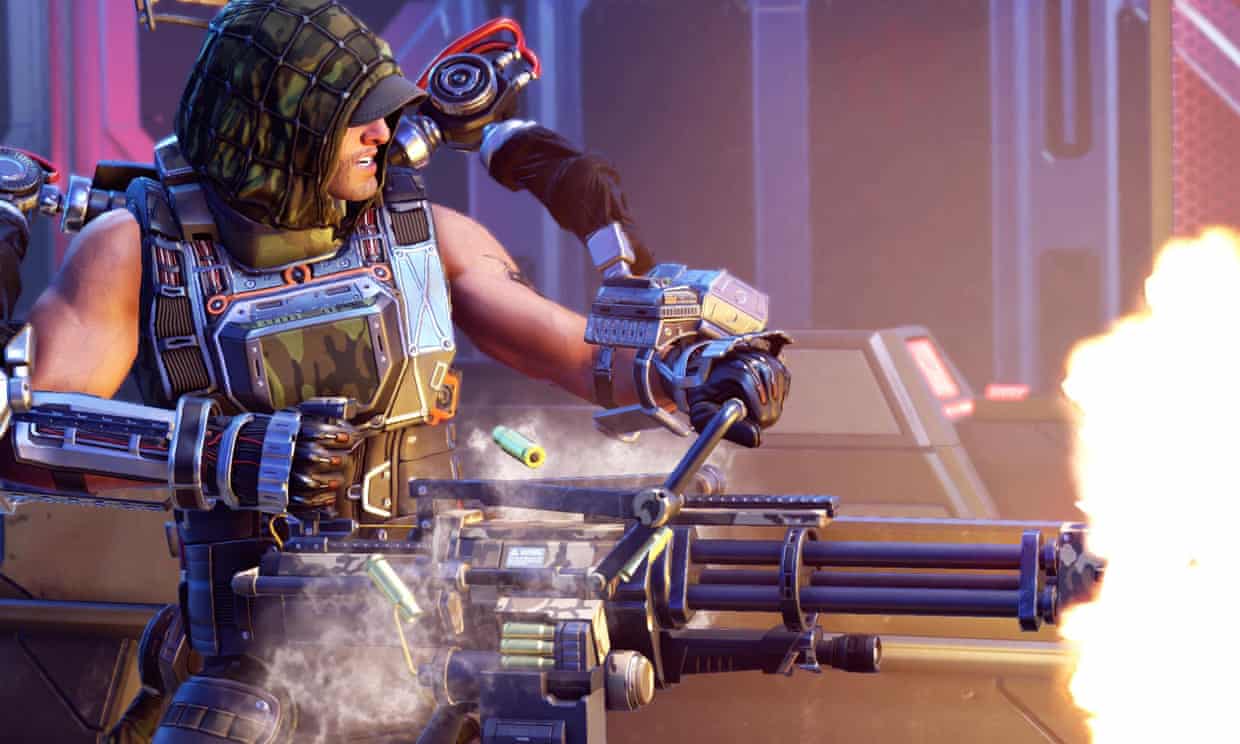 3) Far Cry Primal
Far Cry Primal Crack The award-winning franchise that stormed the tropics and the Himalayas now enter the first fight for humanity's survival with its innovative open-world sandbox gameplay, bringing together massive beasts, breathtaking environments, and random savage encounters.
Welcome to the Stone Age, a time of extreme danger and endless adventure, when giant mammoths and sabretooth tigers ruled the Earth and humanity are at the bottom of the food chain. As the last survivor of your hunting group, you will learn to craft a deadly arsenal, fend off fierce predators, and outsmart enemy tribes to conquer the land of Oros and become the Apex Predator.
STONE AGE BY FAR CRY: The gorgeous setting of the Stone Age provides a new environment filled with random mayhem, dangerous threats, and incredible stories that Far Cry is known for.
RISE ABOVE EXTINCTION: Play as Takkar, a seasoned hunter and the last surviving member of your group. There is one goal: survive in a world where you are the prey.
FIERCE WILDLIFE AND SAVAGE AND MAJESTIC WORLD: This is earth before man laid claim to it, where deadly Sabretooth tigers ruled the world, giant woolly mammoths were kings, and herds of large Elk stormed through the plains. Discover these and many more daunting creatures in the savage open-world of Oros within the towering redwood forests, harsh taiga, cold glacial mountains and humid swamps.
4) Dishonored 2
Clockwork soldiers, stealthy protagonists and an excellently realised and believable universe: our reviewer was impressed, and readers praised the game for building on the promise of the original.
5) Watch Dogs 2
A vast improvement on the original, Watch Dogs 2 gave players a likeable central character and a beautifully rendered open world to explore. Keith Stuart called it a "significant, albeit not the all-time great" game: some of you felt it was good enough to feature in the first phalanx of 2016's offerings. I've got to say; I haven't enjoyed a game so much for a long time. Great fun, keeps me involved with the story line and a lot of variety in side missions. Stealth and combat are smart, and a big bonus is it's not in clumsy first person.
Goes top of my list.